What makes a SITE team member?
The team at SITE is comprised of different people from many different backgrounds and focuses. We cover the gap from competitive skiers and snowboarders to divers, gymnasts, and across the board action sport enthusiasts.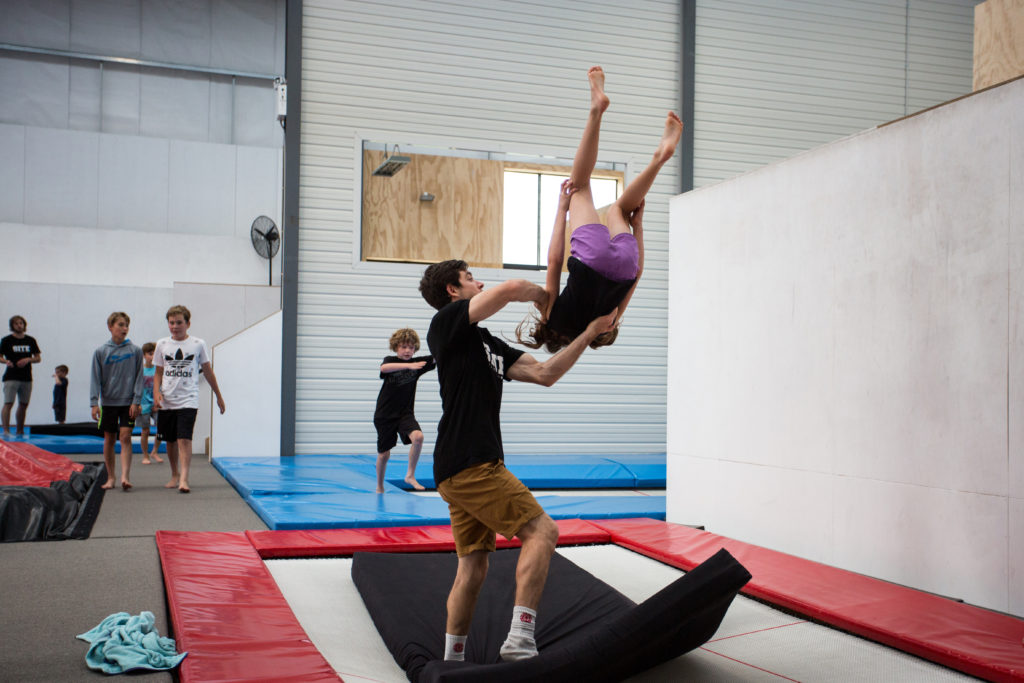 With all of these different backgrounds there are a few key things that tie us all together.
We're passionate about progression
We're passionate about sharing our skills
We firmly believe that any goal, no matter how great, can be accomplished by breaking it down into small and attainable pieces.
We know that that the skills learned at SITE don't just help with freestyle progression, they teach people how to learn and develop the lifeskills necessary to succeed at any task they take on in life.
SITE Coaches go through our inhouse comprehensive training
All fully qualified SITE coaches have gone through the following training
SITE's inhouse 4 tier coaching levels with on the job training
Freestyle trampoline coaching training
Skiiing focused trampoline coaching training
Snowboarding focused trampoline coaching training
Bike focused trampoline coaching training
CPR
Customised first aid targeted towards our facility in partnership with Engage Safety