Perfect for snow progression, fitness, or just keeping up with your kids
this super fun weekly programme is suitable for everyone, and no previous experience is required! The course covers skills from basic jumping, air awareness, and confidence on the trampolines, to flips, spins and larger tricks.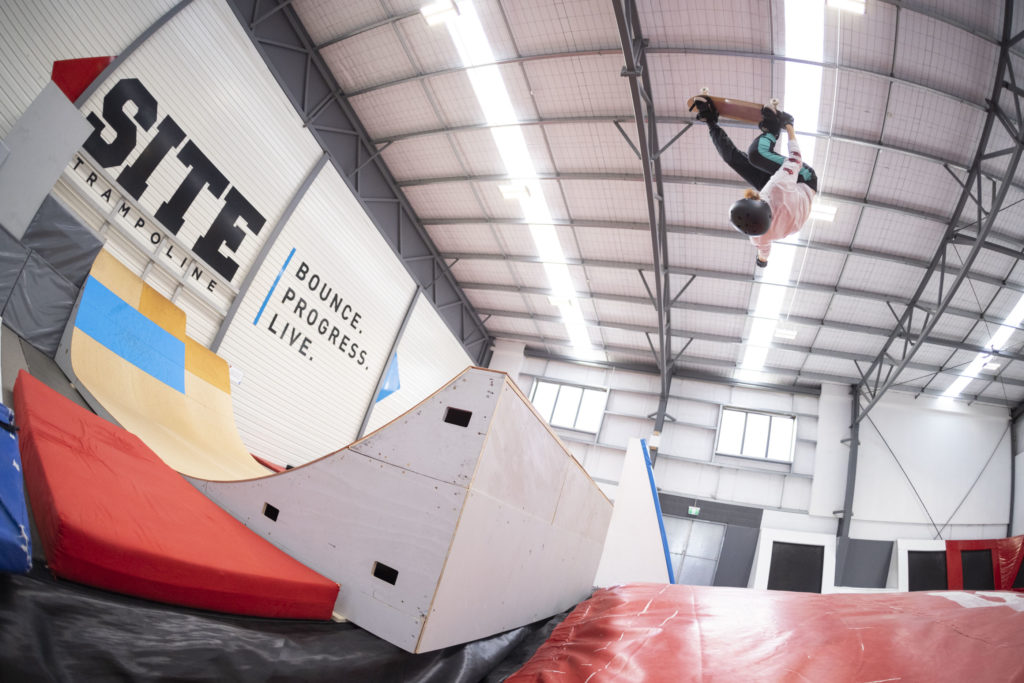 SITE's adult lessons are the perfect place to build a strong foundational skill set to safely learn on your own afterwards. We start with teaching the bail positions and how to fall safely (which happens to be a lot of fun). We then start moving into the fundamentals of spins and air awareness and with any luck, you'll be leaving this 5-week course with a couple of new flips and tricks under your belt.
Moving on from the initial 5-week programme, we have offerings for people looking to focus on snowsports progressions, bike progressions, and general trampolining at a more advanced level.
ADULT LESSONS FEATURES
Super Tramps, Olympic tramps, wall features, tramp park, foam pit, and air bag
Ski, snowboard, bike, or tramp focused
Fundamentals covered
Safe learning progressions (we know everyone has to go to work the next day)
Growth mindset framework that you can apply to skills outside of trampolining
Who it's for
Adults of all ages
All skill and ability levels
individuals and groups of friends
People looking for snowsports progression
People looking for bike progression
Parents looking to keep up with their kids
When it runs
Weekday evenings from 6:30 - 7:30 PM
5-week long course (upcoming dates to come)
What to bring
Drink bottle
Athletic clothing that is temperature appropriate
What it costs