About our School Holiday Programme
Our School Holiday Programme is great for the working parent and we offer full day and half day options. On the booking screen, you'll be able to select the option that suits your needs. Have a read below about what our programme involves!
Fun and progressive, our holiday programme offers action-packed hours of trampolining, skating and parkour. Kids will have plenty of time spent with coaches working on developing skills as well as some free time to enjoy the trampolines with their friends.
It's the perfect way to burn energy and learn something new during the school holiday period.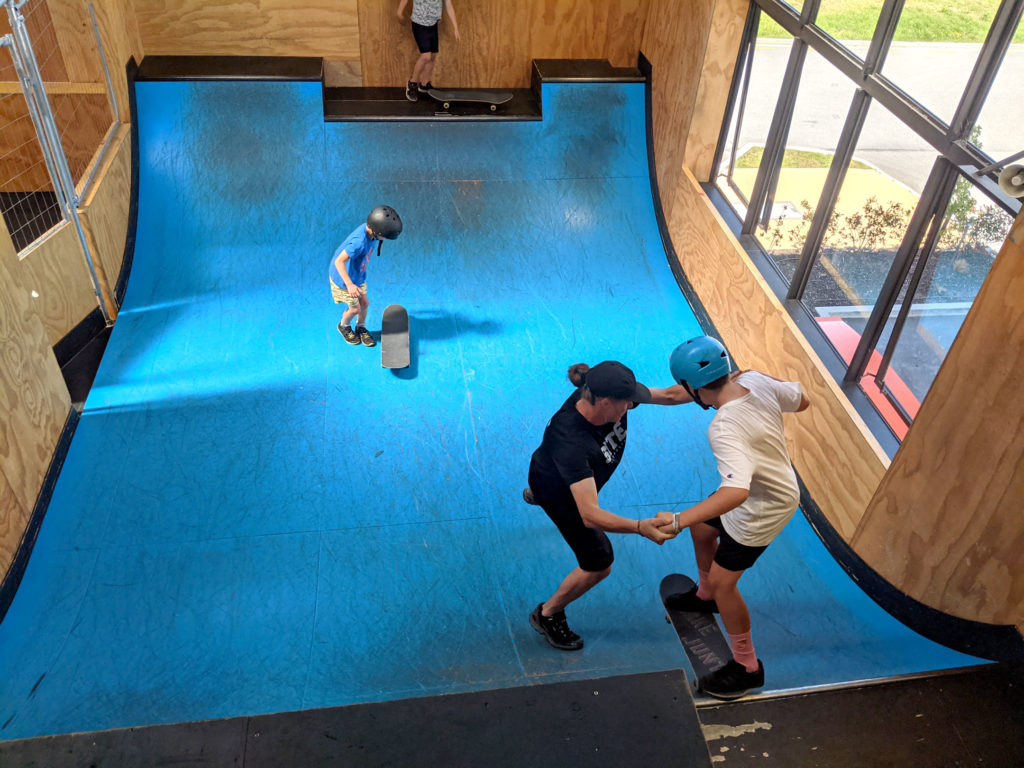 HOW OUR SCHOOL HOLIDAY PROGRAMME WORKS
Some kids come for the progression and to work on new skills, while others would rather make new friends and have fun trying different challenges with the coaches. There is something for everyone at SITE's school holiday programme. 
After a couple of hours bouncing we stop for a lunch break where the kids get to watch some videos of the top trampolining and adventure sports athletes as motivation before heading back to the floor after lunch. 
During the second half of the school holiday programme we run a parkour course where kids learn how to safely and quickly move through obstacles and different ways of going over and under obstacles. We also have skateboarding available for those interested and outdoor ball games and parkour bars if the weather is suitable.
HOLIDAY PROGRAMME FEATURES
Super Tramps, Olympic tramps, wall features, Tramp Park, foam pit, and air bag
Ski/Snowboard/Skate focused
Parkour training – AirTrack and obstacles
High-level coaching / personalised approach
Fun and games
Outdoor activities (weather permitting)
Who it's for
Kids aged 5 to 16
All skill and ability levels
individuals and groups of friends
When it runs
During all school holidays, including summer holidays
Monday to Thursdays
8:30 AM - 12:30 PM
Limited full-day programme 8:30 AM - 3:30 PM
What to bring
Drink bottle
Light lunch
Athletic shoes for parkour and outdoor activities (weather permitting)
Athletic clothing that is temperature appropriate
What it costs
$59 per day per child / $98 for full day
$5 for jump socks (optional)